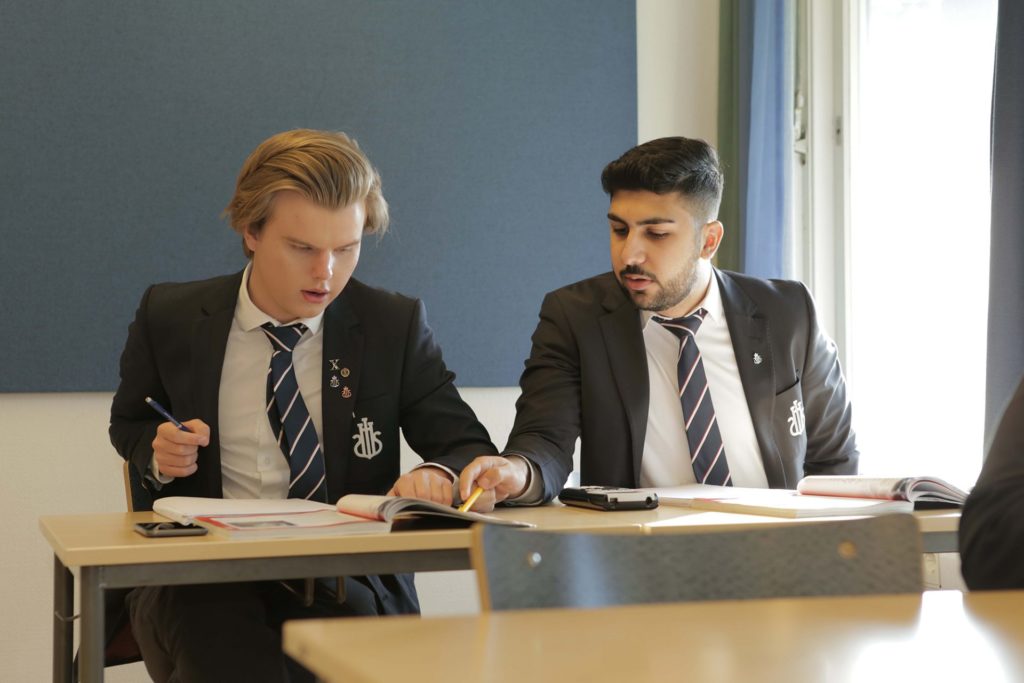 Unique mix of Swedish and international culture
Approximately 70% of the students at SSHL are day students. Day students typically live in the close vicinity of the school.
The boarding houses are equally important for day students because, as well as many of their friends living there, each student is affiliated with a boarding house. They are always welcome to come by and participate in the many activities on offer as well as the sporting competitions, Christmas celebrations and other events and celebrations during the academic year.
The education at SSHL is characterised by the quality of its teaching and outstanding learning environment. Each class has a maximum of 28 pupils. Students are encouraged and supported to develop to the fullest of their ability. At SSHL there is a strong focus on internationalism as we welcome students from all over the world.
As SSHL graduates go onto study around the world some of the top universities are invited to come and talk to students, helping to make them aware of the opportunities out there.