Music, Art and Drama
At SSHL, our annual Lucia show is a much appreciated event in December.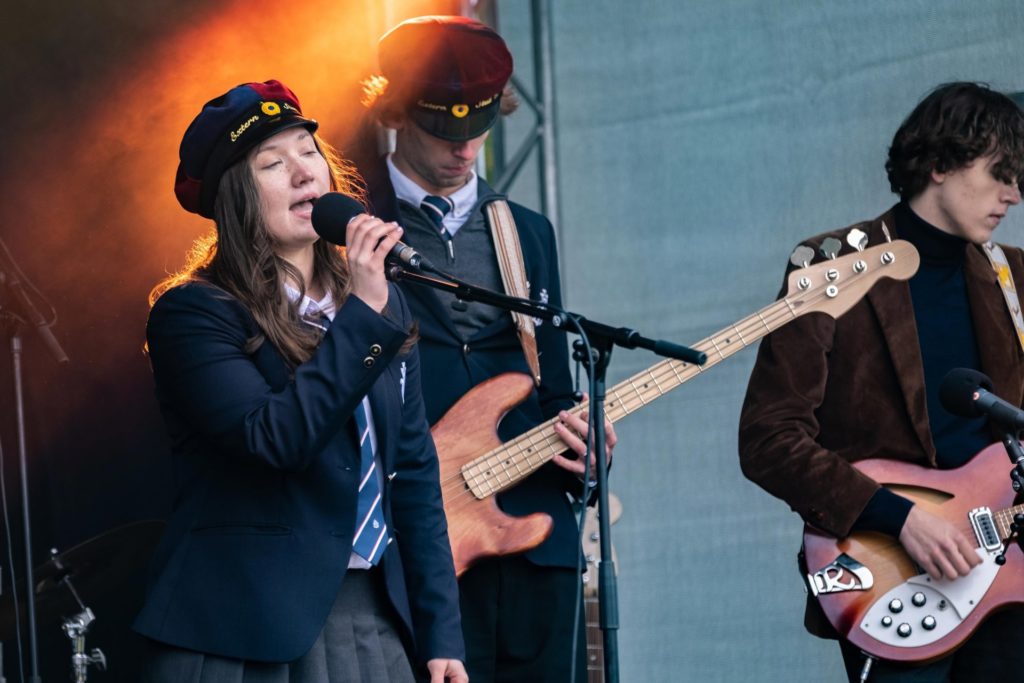 Let your creativity run wild!
Music, drama, art, film and design – if you enjoy being creative, we have fantastic opportunities for you at SSHL. Throughout the years, we have competent and committed teachers in the fine arts. Together with the students, they have formed choirs, orchestras and theatre groups that in many cases have reached professional levels.
Every year, we stage at least one play or musical at the school. You'll learn how to play a part on stage and produce an entire show with the crew. After a lot of hard work, countless rehearsals and opening-night nerves, you can finally enjoy the applause and cheering of the audience.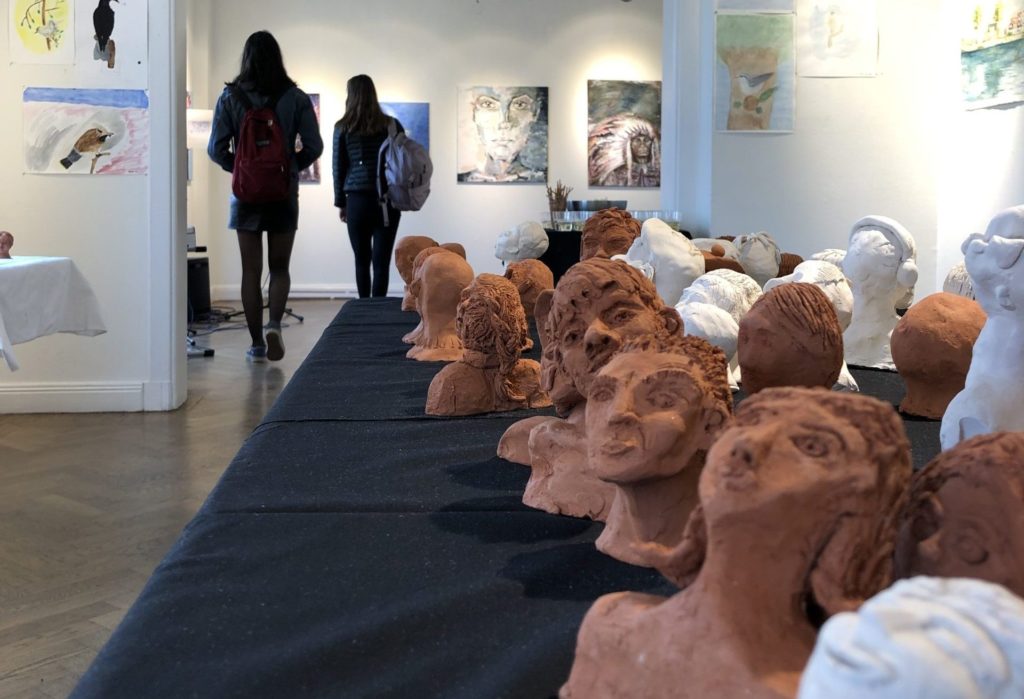 An entire building of talent
Near the school's entrance, you'll see our centre for art, music and drama. Behind the tall glass facade, the centre is bursting with life from early morning to late evening. The students who have their own bands that rehearse in the basement. On the ground floor is a large room for music and singing lessons.
Here you also have access to a professional sound studio. Inside the entrance, the students exhibit paintings, sculptures and photographs. Located nearby is Studio 1, with its stage for drama and music. Student video productions are edited in the studio next door. We are proud of our professional-grade equipment.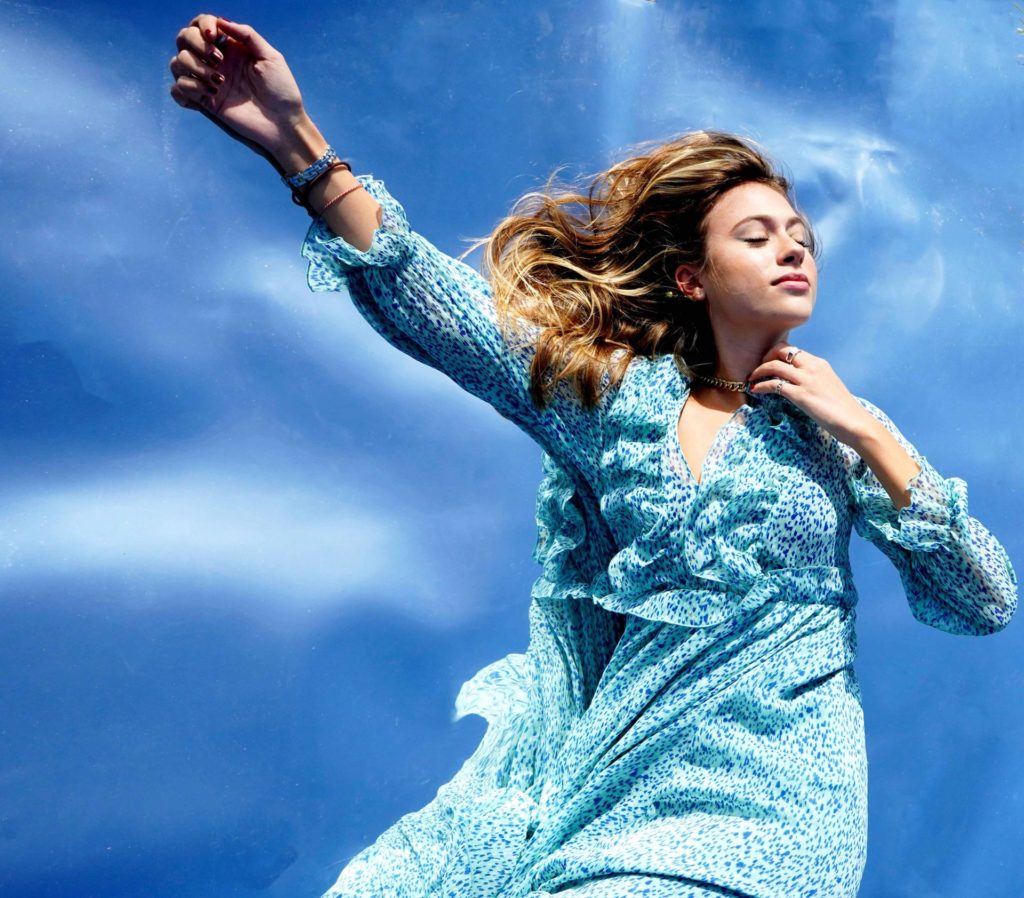 The sky is the limit
The school's art department has everything you'll need to develop your artistic talents and skills. Here you can try new ways to express your creativity and surprise yourself! Work with collage, discover screen-printing or make beautiful things with pottery.
Want to try creating sculptures in metal or experimenting in the photo lab? Paint with pastel watercolours or vivid oils? Or maybe you want to create pictures digitally.
The art department is staffed with knowledgeable teachers who work with you to develop your artistic interests and let you find your own style. With their experience, the teachers offer valuable knowledge and good advice about anything related to art and design.
Sports & activities programme
Download the Sports and Extracurricular folder! Read about all our activities and see the complete extracurricular programme for the school year.
Follow Fritiden to see the latest activities and more: Instagram
Contact
Thomas Persson, telephone no +46859257122, mobile +46730380041