Swedish intensive course for ages 6–12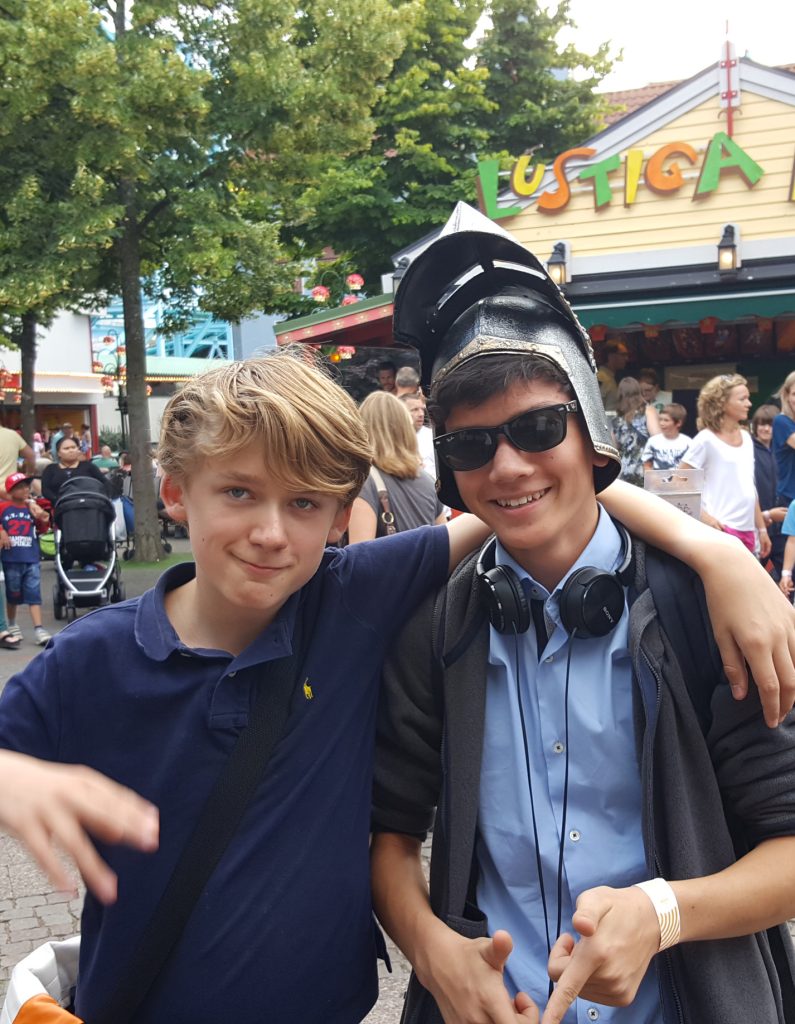 Swedish intensive course
Ages: 7-12 years
Dates: 15-19 and 22-26 July 2024
Application: see form below
Welcome to SSHL Summer School! For you who are longing to join, welcome to start your application now. Only a limited number of spaces available.
About the course
The Swedish intensive summer course for ages 6-12 is managed and run by an SSHL partner organisation. Children between the ages of 6–12 with varying degrees of Swedish language proficiency are welcome to apply. The children's language proficiency can range from beginner level to someone who simply needs to freshen up or maintain their Swedish.
A brief meeting with each child and parent or guardian is enough to gauge a starting point suitable for each child.
Read more about the course below.
Fees and application process
Language, history, culture and fun
The Swedish language is central, but there is also time to experience and learn about Swedish history and culture. The primary focus is on verbal and written exercises in a practical context. Exercises are mainly conducted individually and in small groups while other activities are often done together as a large group.
Children and accompanying adults also have the chance explore the town of Sigtuna and its long history dating back over 1,000 years.
Recreation and extracurricular activities
Every afternoon between 2pm and 5pm recreational teachers organise activities for the children. There are games, sports, excursions and other enjoyable activities that stimulate the children's social development, as well as their physical development in terms of balance, motor skills and technique. The basic idea is for the children to experience many "typically swedish" activities during the week and to enjoy the fantastic surroundings in Sigtuna.
Teachers
Classes are conducted by qualified teachers. A course certificate is given at the end and there is the opportunity of receiving a teacher's statement regarding the level at which the participant could continue his or her studies.
Meals
All meals take place in the school's dining-hall. Each mealtime allows a period of relaxation and pleasant socialising. All meals are prepared in the school's own kitchen and are very health conscious.
Breakfast and dinner is included in your child's fees. Lunch may be bought at the school for a small price.
Accommodation
Participants stay at the school in one of our boarding houses. An accompanying adult has access to one or two student rooms at the boarding house, depending on how many children they have registered. Staff members are at the school during night-time to assist with practical matters, but the parent or guardian is responsible for looking after their children. Each House gives access to TV lounge, kitchen and laundry room.
Accompanying adult
The children are still quite small and therefore we have decided that adult support is required in this course. There is no exception to this rule. For the adults, we arrange a selection of activities during school hours. This includes guided tours of Sigtuna, exercising at SATS gym, chocolate tasting at RC Chocolat and much more. Naturally, it is completely voluntary. Upon registration of the children, we will send you a "menu" of activities and the costs.
Fees & application process