Support SSHL
Our fantastic network of alumni, together with parents and staff, have shown extraordinary support for our fine school over the years.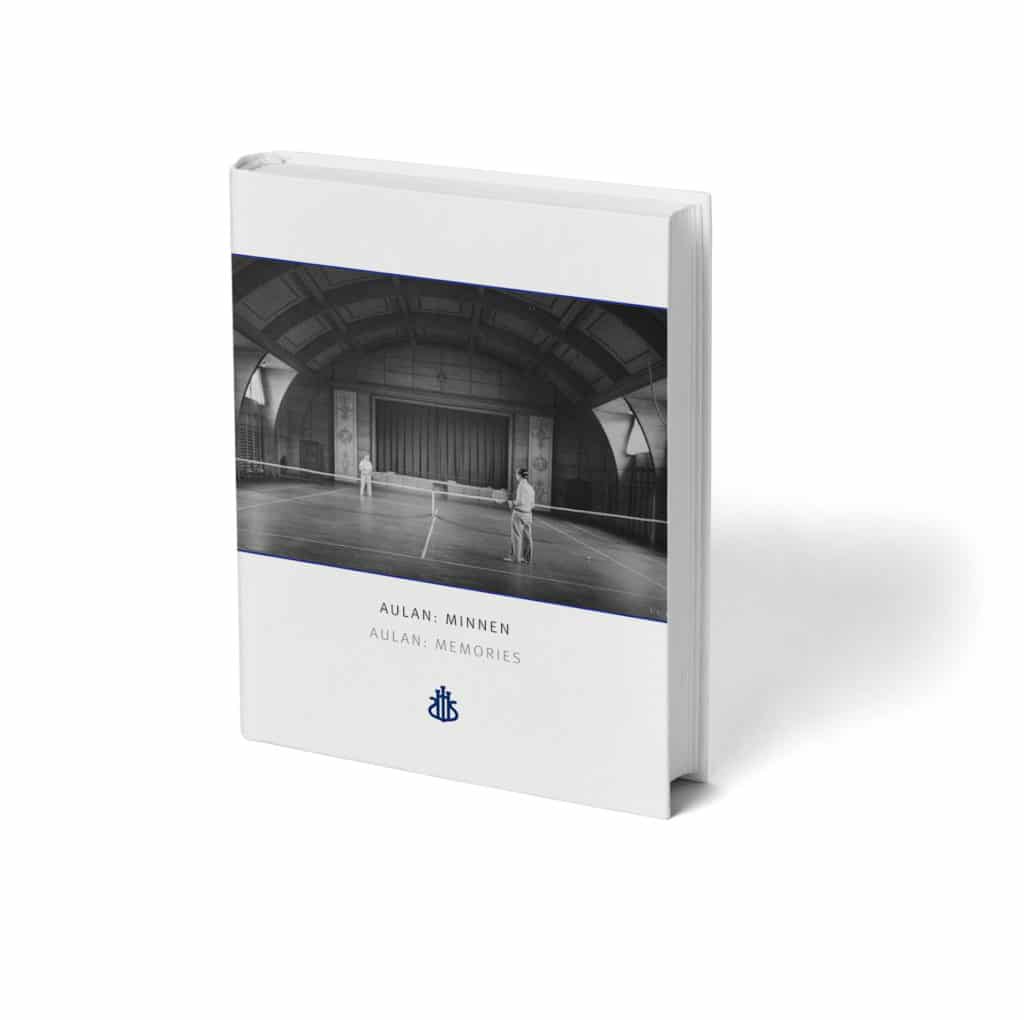 Would you like to contribute?
Aulan: Memories
By donating to the fundraise (500 SEK or more) you will receive a copy of this beautiful book. (The cost for shipping will be added by SEK 100.)
This limited hardback edition of the book, with a linen texture cover, consists of some 220 pages of entertaining and wonderful pictures, anecdotes and other texts.
Thanks to the great support from our generous donors, which has funded the production of the book, your gift will go directly to the fundraise.
The Foundation for Education at SSHL
DO YOU WANT TO SUPPORT OUR SCHOOL?
SSHL enjoys a fantastic network of alumni from both SSHL, SHL and SS who, together with parents and staff over the years, have shown extraordinary support for our fine school. Through various fundraisers, generous gifts and other support, we continue to develop our business and give our students a stimulating environment to grow in, both in school and in the boarding homes. This outstanding commitment gives us the conditions to preserve our unique environment as a boarding school with a high-quality education that prepares and equips our students well for their further studies and professional life.
A secure placement
The Foundation for Education at SSHL is a grant making foundation that has been founded to be able to provide long-term support for the school's development and create the opportunity for a secure placement of larger gifts. It can be an attractive alternative for those donors who are interested in giving a gift through a will or take advantage of the rules that apply to gifts for dividends on shares and other securities. The foundation was established on 3 May 2019 by Magnus Beer, Greger Hamilton, Gustaf Hermelin, Frans Malmros, Johan Stern, Marika Wäreborn and Förbundet Sigtunafördettingar and is registered with the County Administrative Board in Stockholm County.
Supporting the school's development
Sigtuna School Foundation's principal and board have given their full support to the establishment of the grant making foundation to support long-term and active fundraising for SSHL. We have gratefully received gifts from the Sigtuna Foundation, the Knut and Alice Wallenberg Foundation, the Harry Cullberg Foundation and the founders to create the conditions to be able to build up capital. Our goal is to be able to raise SEK 100 million for the school's 100th anniversary in September 2025 in order to create a good return with the aim of supporting the school's development through various projects.
The school currently conducts active fundraising for various projects with great support from Förbundet Sigtunafördettingar. The Foundation for Education at SSHL is aimed at individuals or organizations who want to give a gift to either a specific project or a grant to build up capital for a good ongoing return, which benefits and supports the school's students and further development.
Do you want to be involved and support SSHL?
For further information about donations to the Foundation for Education at SSHL (sshl.se/fundraising) or questions regarding fundraising and other forms of support for the school, please contact us via fundraising@sshl.se or telephone +46 (0) 8-592 572 07.
Board of Directors
Greger Hamilton, Chairman
Marika Wäreborn, Secretary
Magnus Beer, Member
Anna Lindstedt Coates, Member
Louise Gustavson, Member
Gustaf Hermelin, Member
Carina Nilsson, Member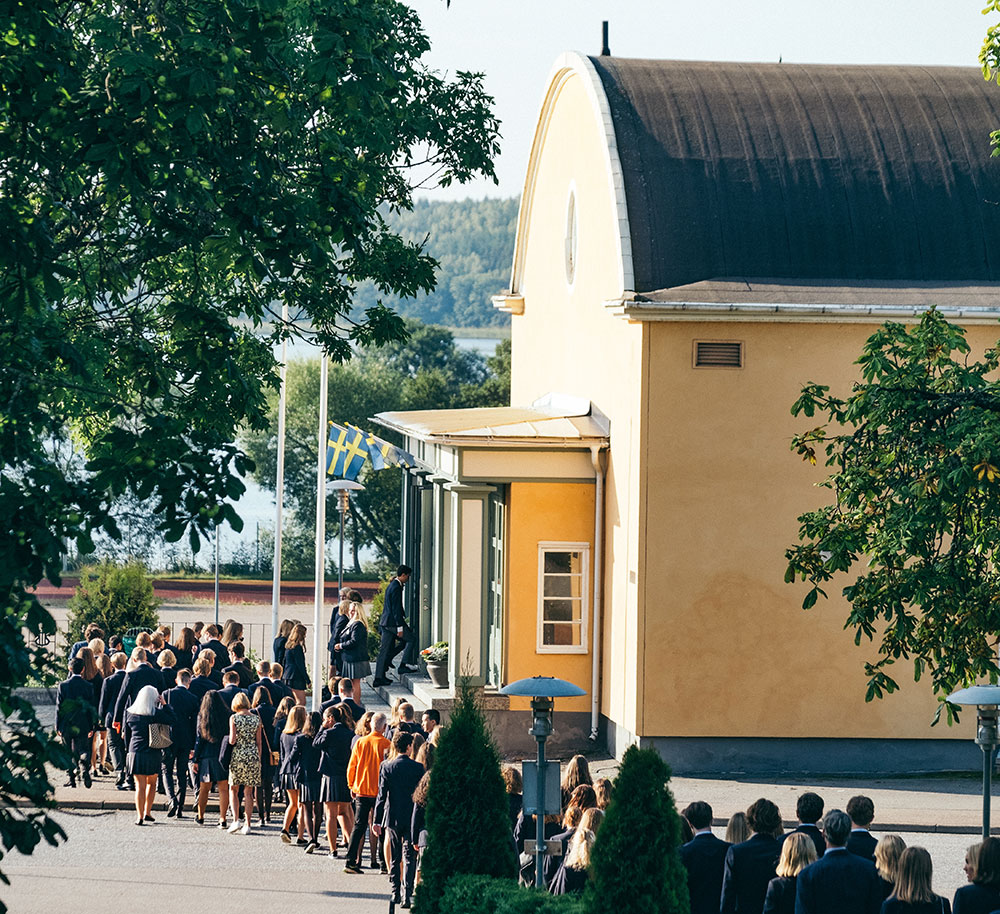 Would you like to contribute?
New Aula to be built on the same site
2022.03.22 In February 2021, the school's historic Aula was set on fire and could not be saved. The nearly 100-year-old historic building burned to the ground.
One issue we have been working on intensively since the fire is the location of a new assembly hall. The school's project group has done extensive research to look at different possibilities.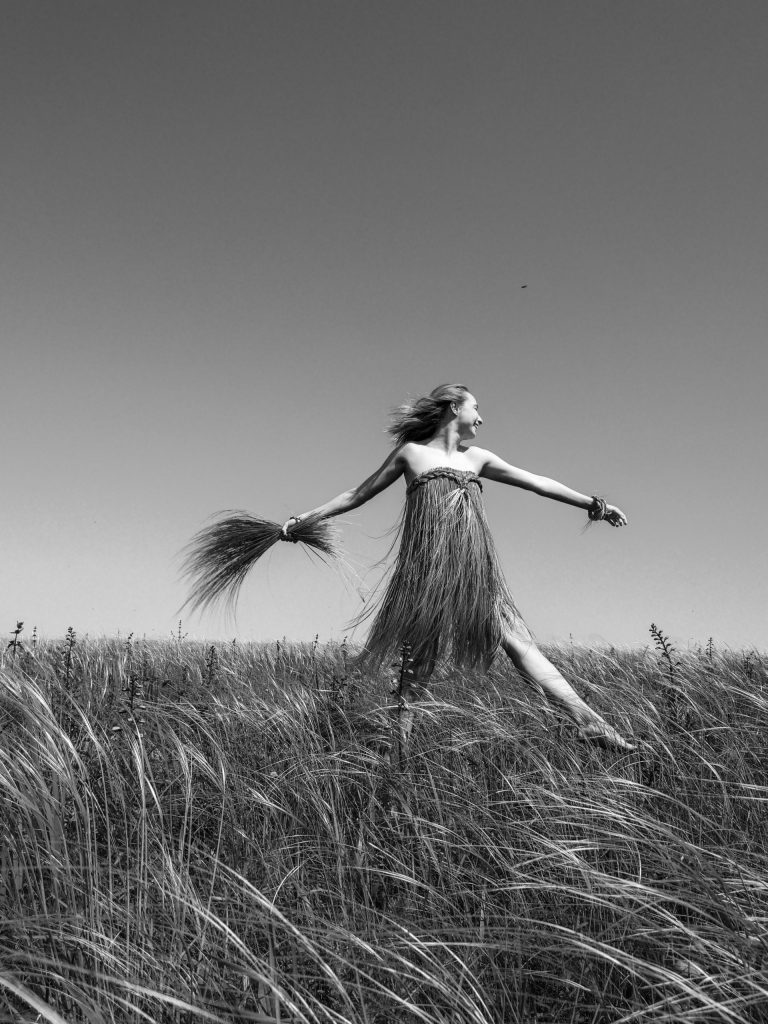 Fantastic success!
Digital Art Studio
2021.07.01 In connection with the Lucia celebrations 2020 we reached out to the SSHL community to support the Digital Art Studio, and thanks to your incredible support, we have reached well above our target with 207 490 SEK!!
We look forward to inviting you to the school soon again […]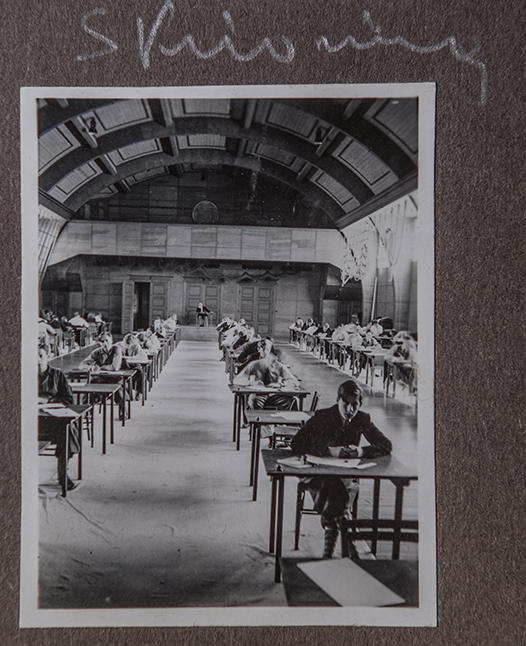 Celebrating our Aula
Commemorative book is being produced
2021.03.25 A commemorative book, Aula Memories, is being planned to celebrate the iconic Aula building, our assembly hall, which tragically burnt down on March 1st, this year.