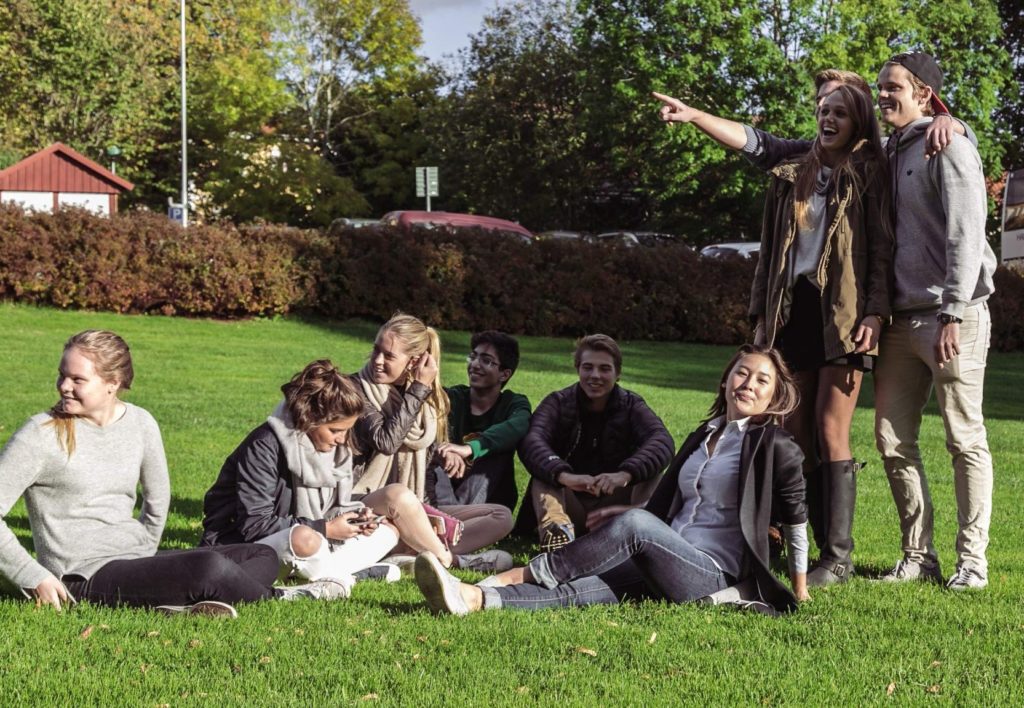 Life at SSHL
There are many reasons to study and live at a boarding school.
Many of our students have parents living and working abroad so they choose to come to SSHL because we offer an excellent education at a school which follows the very best Swedish traditions. Other students simply want a highly qualified education and a supportive, joyful and social study environment.
International students
Many of our students come from different parts of Sweden. We also have many students without any connection to Sweden, they've chosen to study with us because of the academic and boarding facilities here at SSHL, and a desire to experience life in Sweden.
This unique blend of Swedish and international students makes SSHL the ideal school to pursue academic excellence whilst living and working in the safe and beautiful surroundings of the Swedish countryside. Our international platform and multicultural feel is a great asset. The students build natural understanding and respect for different cultures and diversity.
A day in a boarders life
Students live in one of the Houses on campus, just a few minutes walk from the school's teaching and sports facilities.
Breakfast in your House. The school day begins with breakfast in respective boarding house. There is a buffet of tasty and healthy food to enjoy in peace and quiet.
School day schedule. The students then follow their own schedules of lessons in school with lunch in the dining hall.
Dinner back at the House. In the evening, everyone gathers in the houses for dinner. The food is nutritional and of high quality.
Time for home work. After dinner, all students have time to do their home work, "läxis". Some students study together in study rooms, others prefer to work in their private rooms. Most days, academic support is provided from the House Tutor.
Sports and activities. After läxis there is time for sports and extracurricular activities.
Parents are always welcome
There are currently eight Boarding Houses at SSHL: 4 for boys and 4 for girls. During your first year you usually share a room with someone the same age as you. High school students in their final years are offered a single room.
Each House has House Parents and a House Tutor. House Parents are present around the clock and stay engaged in the lives of the students they live with, giving friendly support and guidance. House Tutors provide academic support four days a week outside class.
Approximately 25-30 students between the ages of 14-20 live in each of the well-equipped houses. As well as studying together, students participate in all aspects of communal life including the extracurricular activities that are an important part of daily life at the school. Activities include sports competitions, drama, music, film evenings, dinner with friends and so on.
On certain weekends it's obligatory to stay at school and on these occasions it's not unusual for everyone in the house to hang out and do something fun together.
The majority of students board at SSHL for three years, but some students who take the MYP programme and then go onto take the high school programme are with us for seven years!
William, boarding student:
"The best things with going to a boarding school is that you learn to take care of yourself. Plus you're always with your friends.
[Here at SSHL] there's always a teacher on hand if you need a bit of extra study help."
During the year, numerous spontaneous dinners and activities are organised by parents or family who visit. These visits are always appreciated by students and House Parents alike.