Dekaden 2022 – what a fantastic day!
21 September 2022
Dekaden 2022 brought the biggest crowd of alumni ever. After a two-year hiatus, we celebrated by inviting three times as many alumni this year, and close to 500 former students participated.
A big thank you to all of you who visited the school on Saturday! The day began with check-in in the dining hall. Here, the guests had to look up their name tag based on their graduation year and received a program booklet, where you could see, among other things, which schoolmates were present during the day.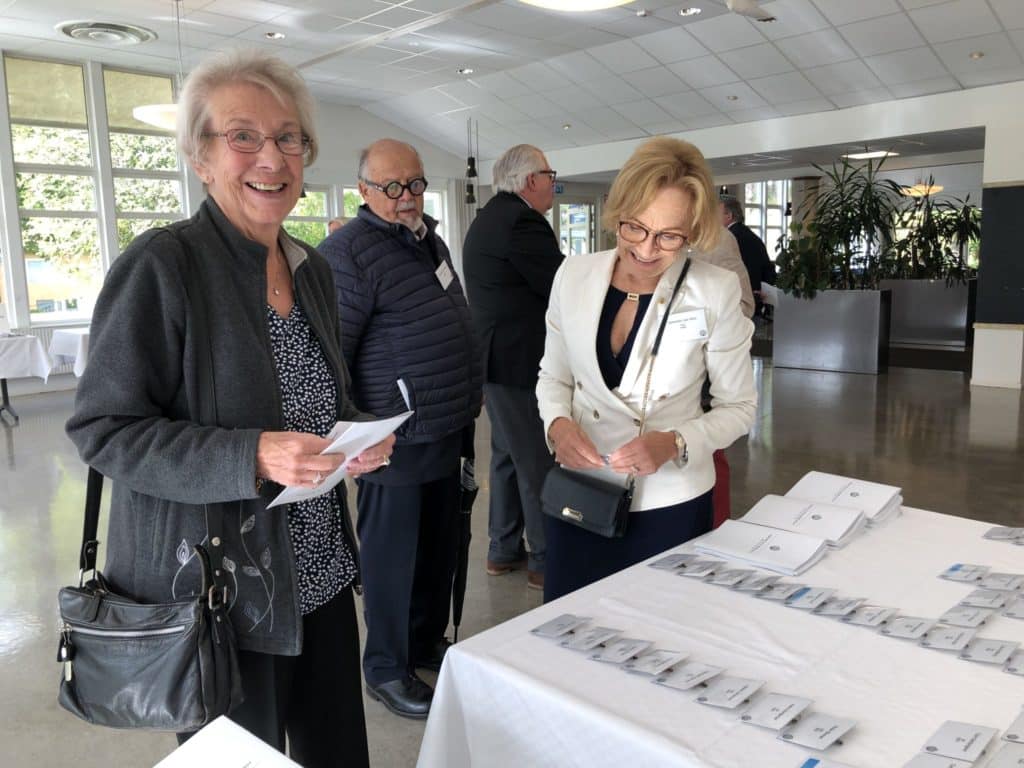 After a short walk up the hill, everyone gathered at Midgårdsängen, where drinks were served with luxurious snacks. Everyone got a chance to embrace each other and talk about everything that happened since the last time they had seen each other. Some had seen each other recently, others not for many years – in some cases not since their graduation 70 years ago!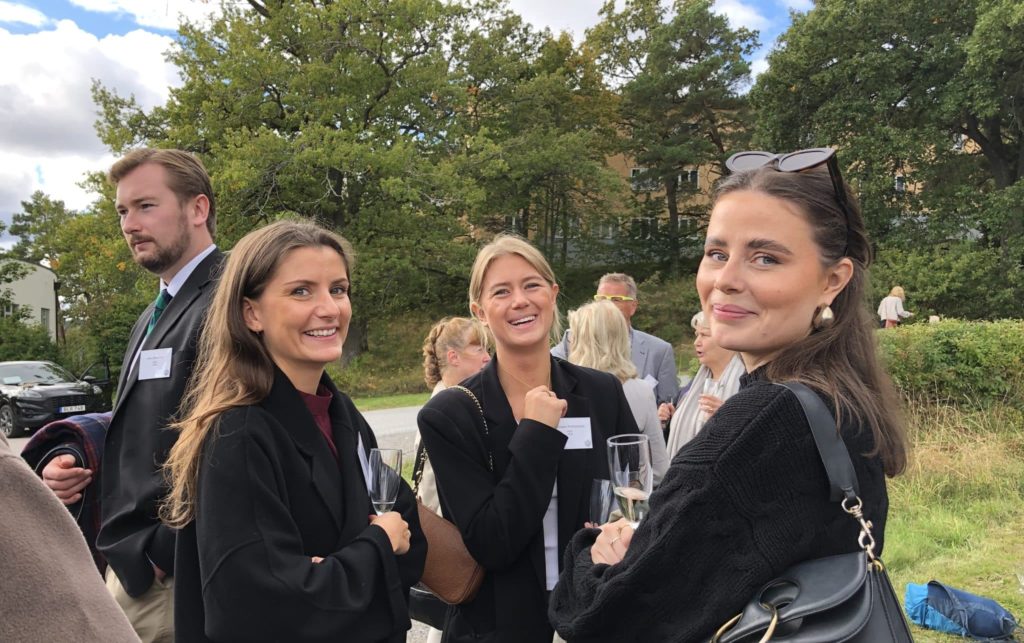 Caroline Lindahl, Chairwoman of the Sigtuna Alumni Association, welcomed everyone, and Principal Carina Nilsson gave a speech which, among other things,  discussed the school's operations today.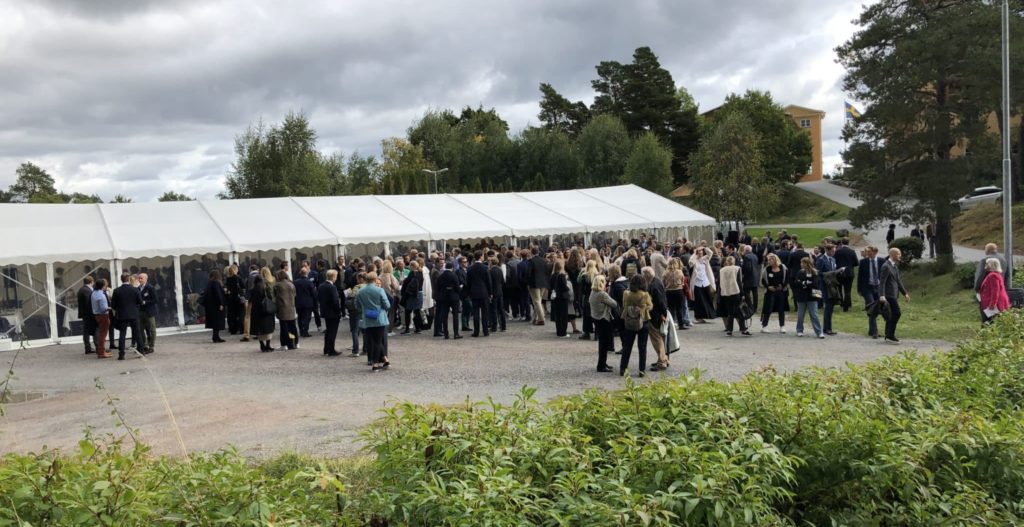 The program continued with a tour of the boarding homes. All former boarding school students had the opportunity to greet current students and revisit their old "homes". At the boarding houses, a fika buffet was set up and there were many happy reunions between boarding staff and former students.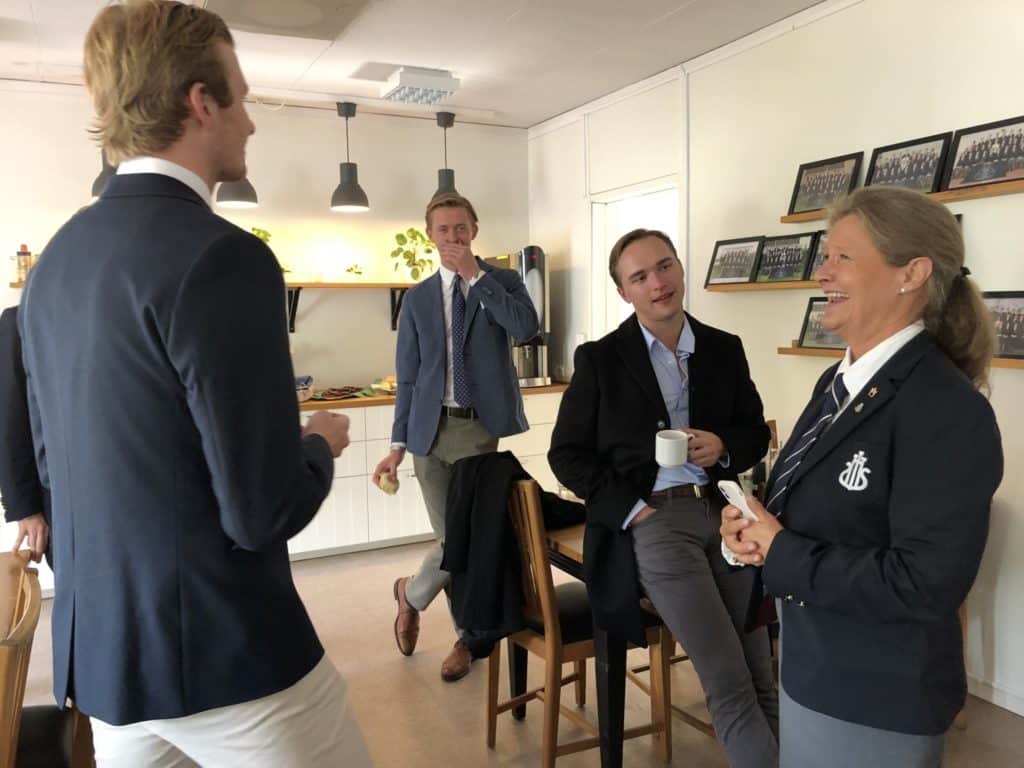 The school's shop Utis was open during the day and many took the opportunity to purchase pleasant school items such as spiritwear, pens and notebooks. Anyone who was a little hungry could stop by Café Humlan, to get a hearty sandwich or a yummy pastry, and sit and talk for a while.
The guests braved the rain and also gathered for a traditional quorum on Midgården's staircase. Here there were songs, and Jakob von Engeström, who graduated from SSHL in 1995, held a speech.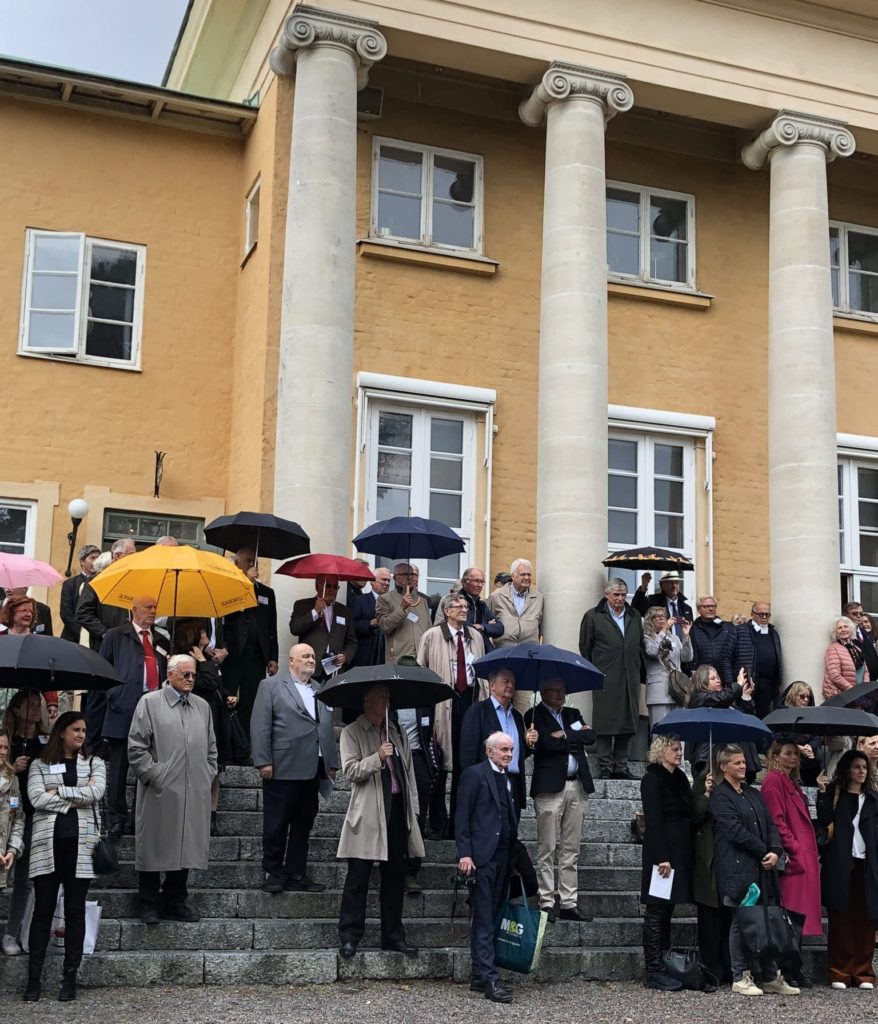 The day ended with a three-course dinner, prepared by the school's fantastic kitchen staff. The alumni gathered by order of class at long tables in the school's sports hall, which has been transformed into a party room in honor of the day. There was both singing, speeches, followed up with dancing, with music provided by the students in the Music Association, who rocked out on stage during the evening.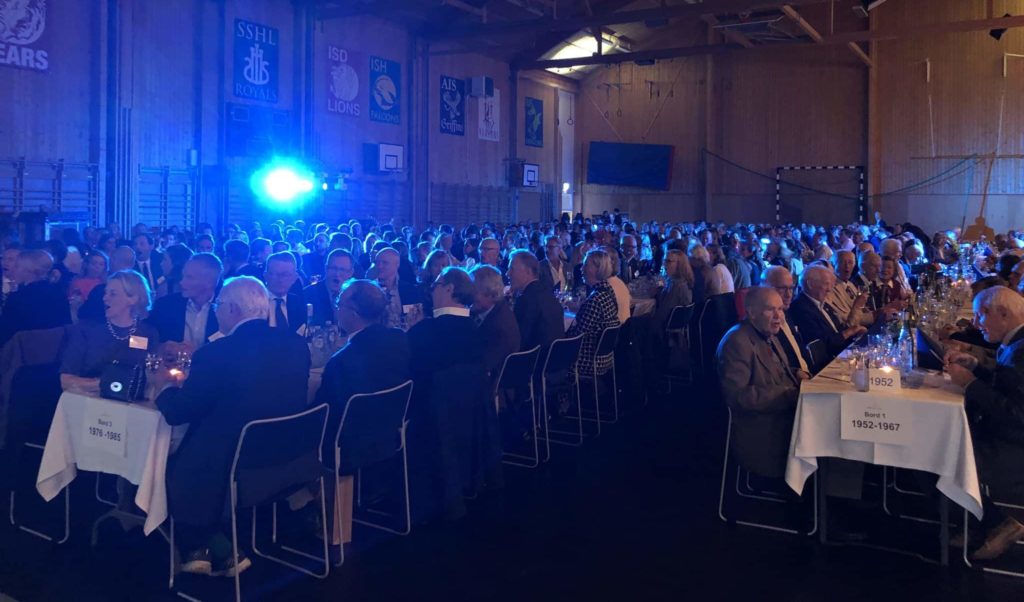 The Dekaden is a time-honored tradition and a great way to maintain contact and network with former schoolmates. We are so happy that, together with the Alumni Association, we could once again organize this party for all our former students.
Scroll down for more photos: