End of term and record breaking graduation 2018!
15 June 2018
We would like to take this opportunity to thank you – students, parents, alumni and also the wider SSHL community – for an amazing 2017-2018 school year at Sigtunaskolan Humanistiska Läroverket.
As a school and with a strong focus on academics, all we can ask is that students try their hardest; time and again throughout the year we have seen dedicated young learners, striving to succeed. The learning that has taken place this year is immeasurable!
Those students who graduated from the high school on one of the national Swedish programmes this year did very well; for those that are waiting on IB grades, we're confident you've performed well and look forward to seeing your results when they come in later in July.
As school director Dr Margret Benedikz says: "Studenten this year was a resounding success, bathed in fantastic summer sunshine. We couldn't have asked for better. The record number of over 160 graduates really brought the entire campus to life and demonstrated what a thriving and dynamic school SSHL is!"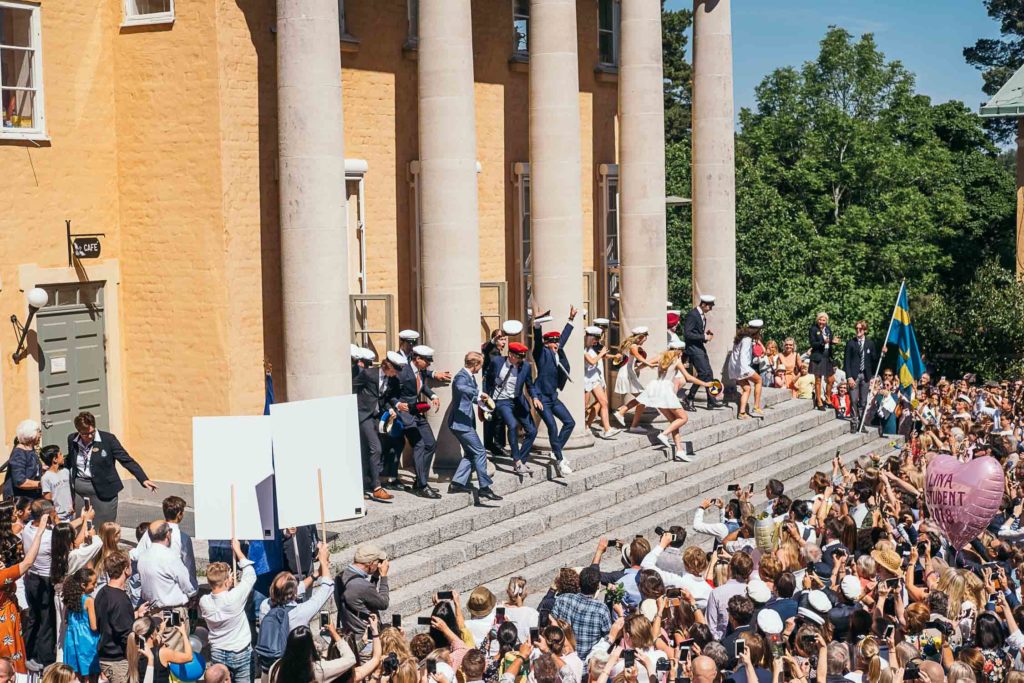 One of SSHL's popular traditions sees external examination witnesses coming in to look at the work of graduating students on graduation day.
Pia Lotbom, who helped organise this year's event, says: "I can't tell you how much praise this years graduates received from the examination witnesses. I've received at least seven or eight personal e-mails telling me how much they appreciated the event and our wonderful graduates. All of them intent on securing an invitation to come back next year."
The examination witnesses are often former staff or SSHL alumni and it's an opportunity for a select few to see just how well our students are doing. We're thrilled to have such positive feedback from this year's witnesses and we're looking to do even better next year.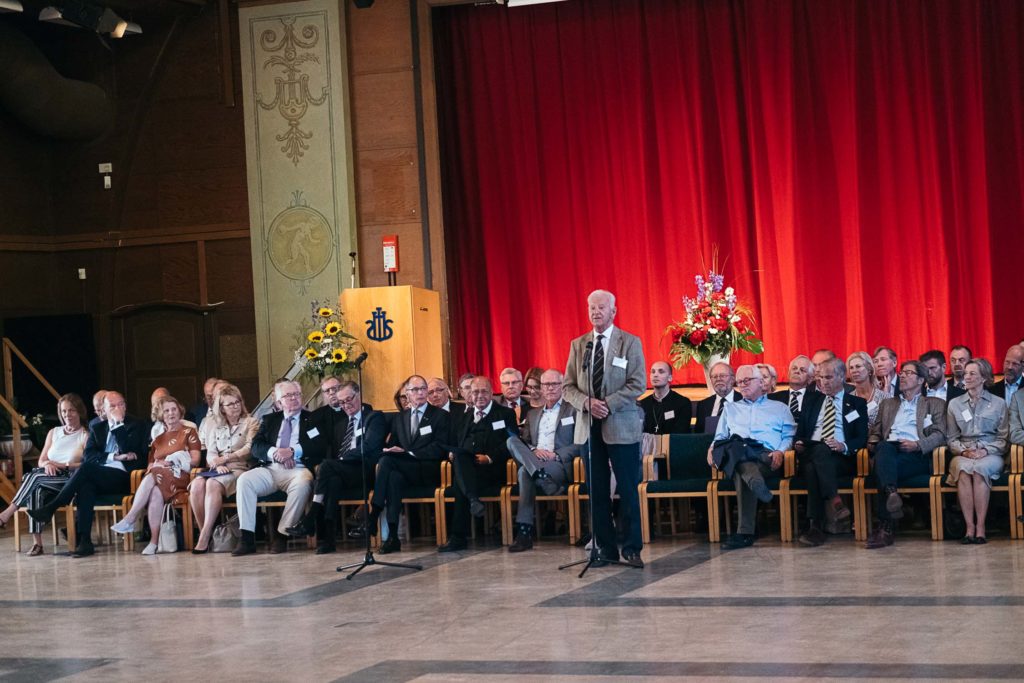 Autumn 2018
For those students who are graduating 9th grade and not returning to SSHL in the fall, we wish you the very best for the future. We're sure that you will take many fond memories of your time with us with you.
For returning students, the new term starts on Sunday August 26th. As usual, new boarding students are welcomed to SSHL on the Saturday before term starts (August 25)., whilst returning boarders and day pupils ´ return on the Sunday (August 26th) for Mentors Day. The regular teaching schedule starts Monday August 27th.
Full details regarding the start of term will be published here on the school website at the beginning of August.
With entry to the high school highly competitive and based on grades from 9th grade, not everyone makes the cut.
Farewells
As well as saying goodbye to our graduates, and wishing you all a very happy summer vacation, this end of term is particularly special in that it sees three of our key leadership team moving on to new challenges. Margret Benedikz, Eddy Johansson and Björn Swartling are all moving on to new challenges. Everyone at SSHL wishes them the very, very best. We're grateful for the dedication and service you've given SSHL! You'll be sorely missed.
On a practical note
The school switchboard and reception will be closed between 9-29 July.
However, we know from experience that potential boarding students often apply during the summer. If that's you, please submit an application form here and we will contact you as soon as possible.
During the summer, applications and enquiries will be handled by a dedicated member of staff.
If you need to speak to someone urgently please refer to our on-call number that will be published shortly on our contact pages.
Thank you for another exceptional year
SSHL is truly a magical place. We're a school that's located in stunning grounds, by a picturesque lake but less than 40 minutes from central Stockholm. Those of us that work here know just how magical SSHL really is. Thank you again for another exceptional year. Have a safe and happy summer vacation and we look forward to seeing all of you back here in the fall.